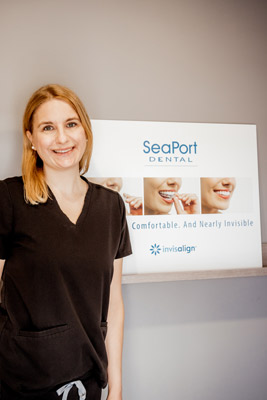 Invisalign®
Invisalign® is a state-of-the-art orthodontic option that helps align teeth without the use of traditional metal braces. The Invisalign® system uses a series of clear, removable aligners to straighten teeth.
The Invisible Braces Option
Each set of custom-made, clear aligners is created specifically for your smile and slides right over your teeth. You will need to wear these aligners all day, except during meals or when you brush and floss your teeth. The aligners are changed approximately every two weeks, gradually progressing your treatment. Most Invisalign® patients complete their care within 12-18 months.
Fewer, Shorter Dental Visits
Regularly scheduled visits during treatment ensure everything is progressing well and allow you to bring your next several sets of aligners home with you. Since no adjustments are needed, Invisalign® patients enjoy fewer, shorter trips to the dentist.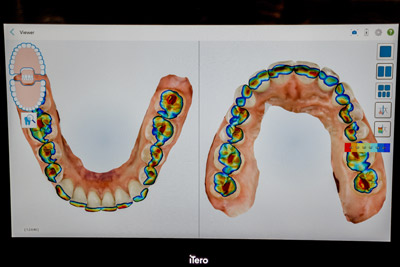 Schedule an appointment with us to determine if Invisalign® is right for you.