Office Policies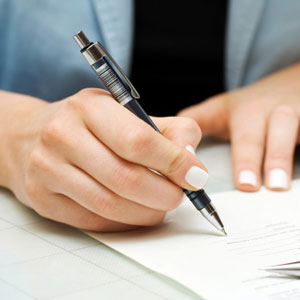 Welcome to our clinic. It is our optimal goal to provide you and your family with the highest quality of dental care, while maintaining a friendly and relaxing environment. To keep our standard of care to a level which best serves your dental needs, we ask that you please observe the following guidelines:
Appointments
Our office is open from 9am-5pm with a 1 hour lunch break from 1-2pm. We have offset our lunch break to try and accommodate those patients that work during the week and have their lunch hours from 12-1pm.
Your dental appointment is considered confirmed at the time of booking. This means we are reserving time with our doctor, assistant and hygienist, as well as operatory space as required. We will be sterilizing and preparing the operatory space as well as all the equipment and materials required for your procedure. We therefore request that if you are unable to attend the scheduled appointment you contact our office with 24-48 hours notice to reschedule. As a courtesy we will telephone you the day before your appointment to remind you of the appointment you have booked.
Cancellation Policy
We understand that there may be occasions that require scheduling changes to your appointments. We reserve time at our office that is dedicated solely to your care, and in order to ensure operational efficiency, we require a minimum of 24 hours notice for cancellation of appointments (by telephone). We ask that you give us as much notice as possible if you have to change your appointment time so that we may offer the time to another patient.
If less than 24 hours notice is given to cancel an appointment you will be marked as a "NO SHOW" appointment and there may be a no-show charge of at least $71 (as per the Nova Scotia Dental Association Fee Guide). The exact charge for these no-show visits will be determined and adjusted based on the nature and time booked for the appointment.
There are many times when our patients require urgent or emergency treatment and therefore require an appointment as soon as possible. When patients give the office advance notice of their need to cancel a scheduled appointment, this time can in turn, be allocated to those patients in need of urgent treatment. In this way the office can best serve the needs of ALL patients.
Exceptions will be made for illness or personal tragedy.
Please note that insurance companies DO NOT cover fees for NO SHOW appointments, therefore payment is the patient's responsibility and all future scheduled, or required appointments, will no longer be held or booked respectively, until the assessed fee has been paid.
Payment Policy for patients with or without Dental Insurance
Unless prior arrangements have been made, payment is due upon day of treatment. We accept Cash, Debit, Mastercard or Visa. We also offer Dentalcard financing. If there are any outstanding charges on your account, payment is expected in full prior to your next appointment.
As a courtesy to you SeaPort Dental will accept payment directly from your Insurance Company for your dental care.
Please note that not all services may be covered by your insurance carrier and every insurance plan has its own unique "quirks" and exceptions. Our office will do our best to assist our patients in understanding the details of their insurance plan; however, we are limited in the information we can access and it is ultimately the patient's responsibility to understand the particulars of their coverage such as annual maximums, frequencies, renewal dates, and any other limitations.
Questions?
Please contact us with any questions you may have regarding our office policies. We care about our patients and want to make sure they feel comfortable with our practice guidelines.
CONTACT US »


Office Policies | (902) 697-3000